Fill your Race Calendar
Find your favourite events and add the ones you wanna attend to your Race Calendar. See all past and upcoming races in a unified page.
Be notified about races
After you add races to your calendar, we'll notify you when:
Registration starts or closes, so you don't miss securing your spot
Race finishes, we'll let you know about your result
A new edition of the event is announced
Plan ahead your season
The NextRace calendar helps you better plan your racing season, so you know from before your training or recovery days.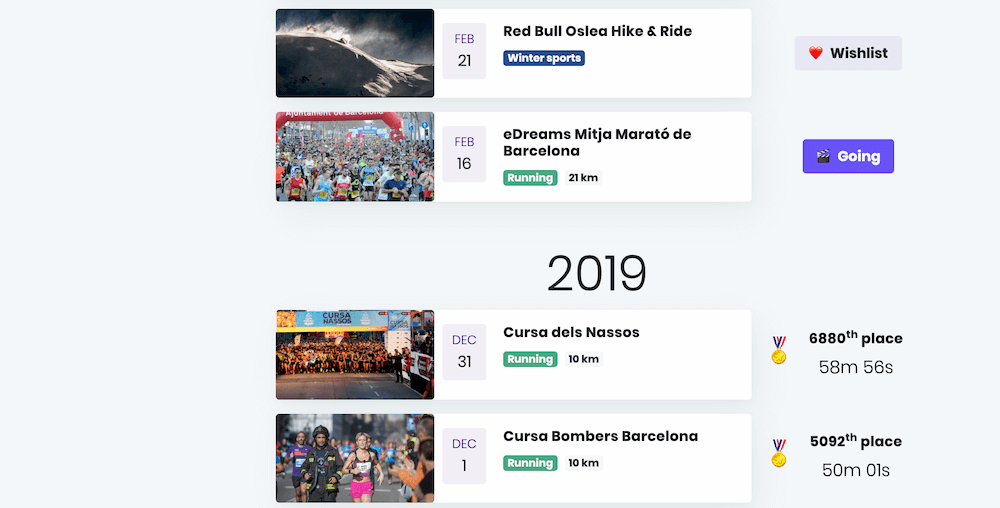 Let others know
Share it so your friends can easily see which races you are going to and results from the ones you finished.
Build your Race Calendar now